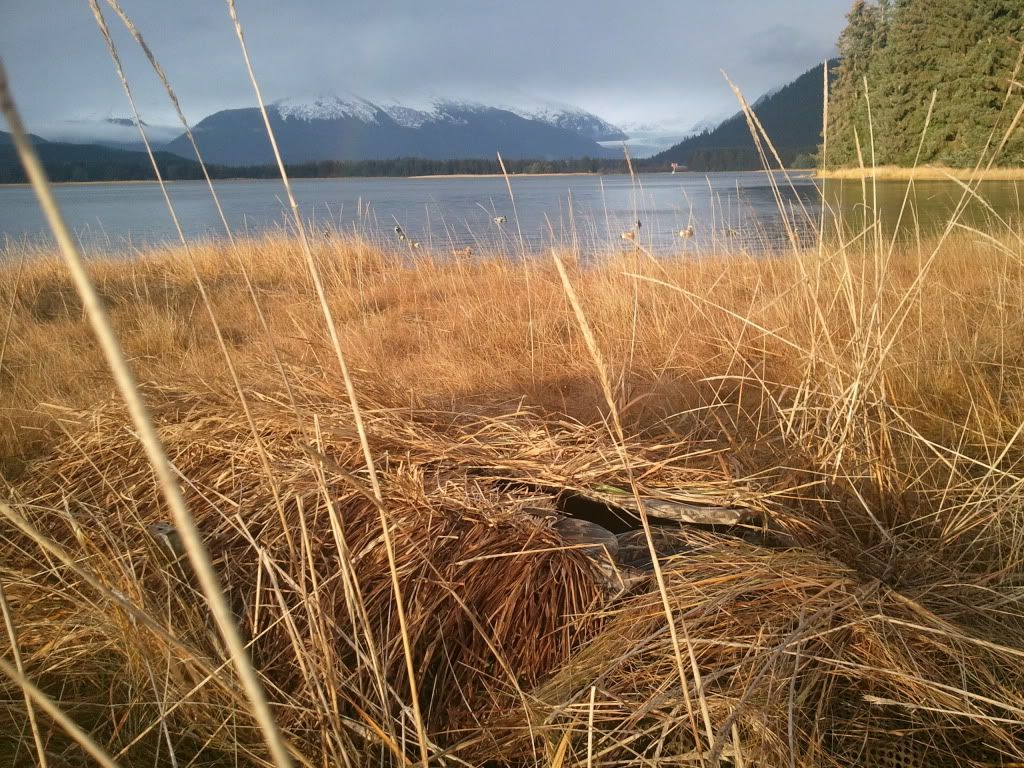 I've ha
d my Marsh Rat Duck Hunting Boat, made by Mallard Marine, for almost
5 years now. It started out as a plain boat with the older style blind doors. I knew I needed to find away to add natural vegetation to better conceal it in the spots I hunt. Here's what I looked like when it arrived.
New Marsh Rat duck boat
I knew I wanted something that wouldn't rot or absorb water so I went to the hardware store, walking the isles looking for something that would work. On the fencing isle I found just what I needed. I bought this roll of green plastic fencing from Home Depot. The boat is 9-1/2 feet long so I cut a 10' piece, then cut that in half length wise.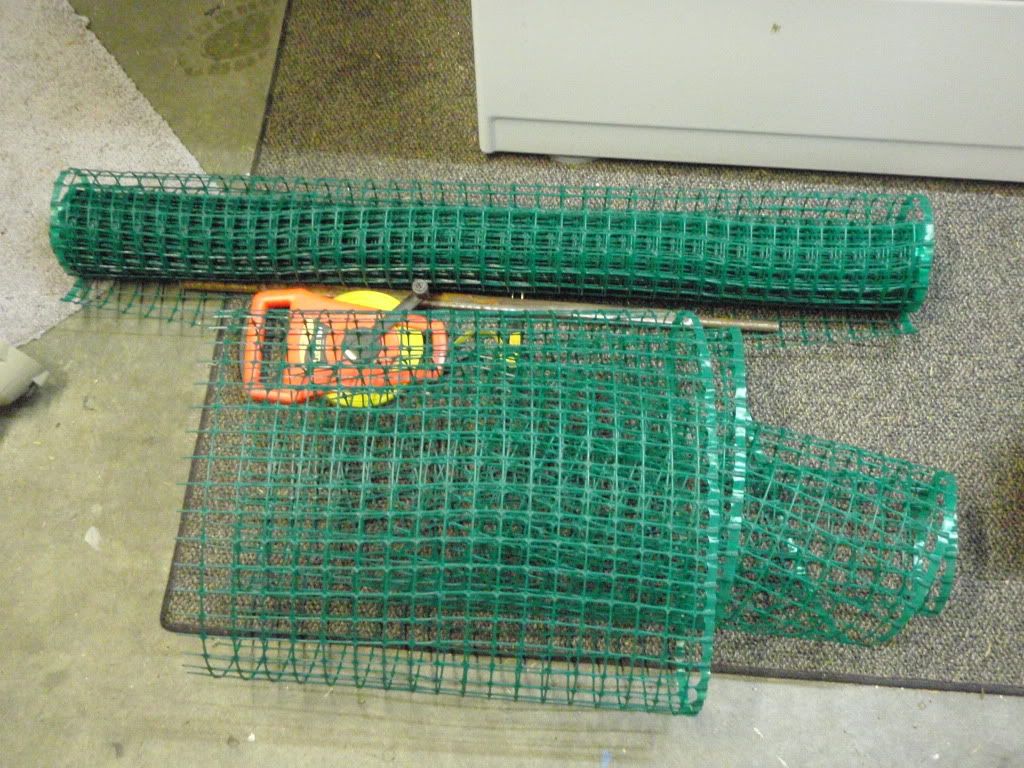 Plastic fencing for blind material
I have the old style blind doors, so I incorporated the snaps to hold the fencing. The blue tape marks where the snaps will be.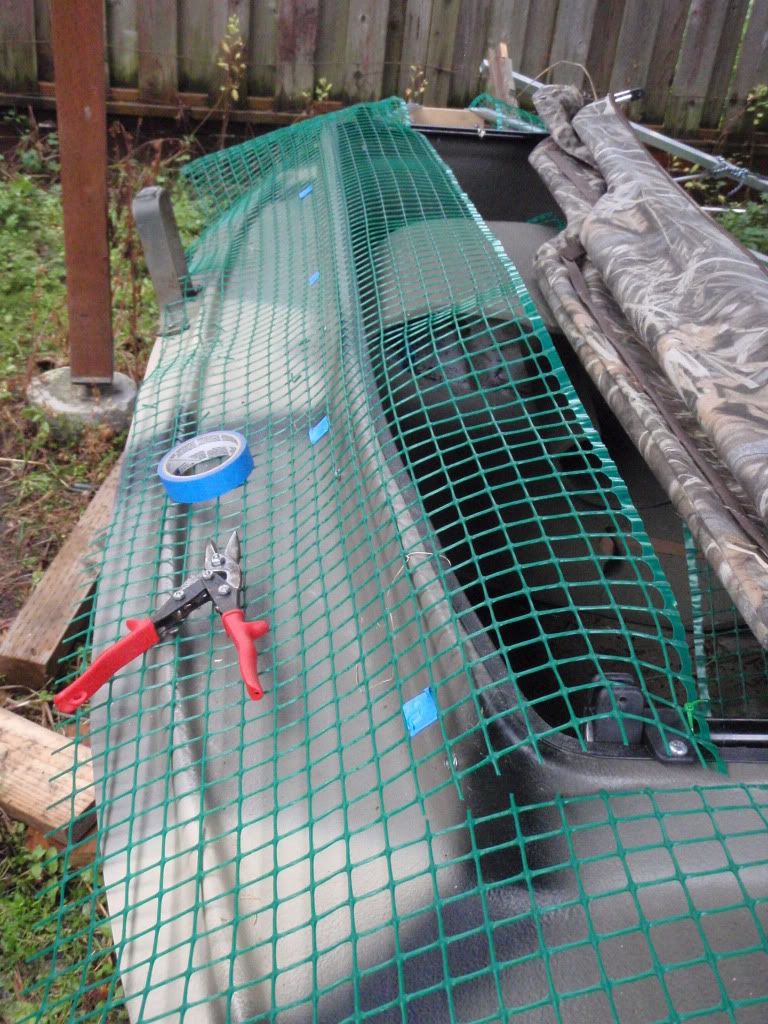 Front View
Side View




I trimmed the edges so they don't hang over the side so I don't catch my waders. This material is soft enough it shouldn't be hazard, but I cut it smooth so as not to risk a tear.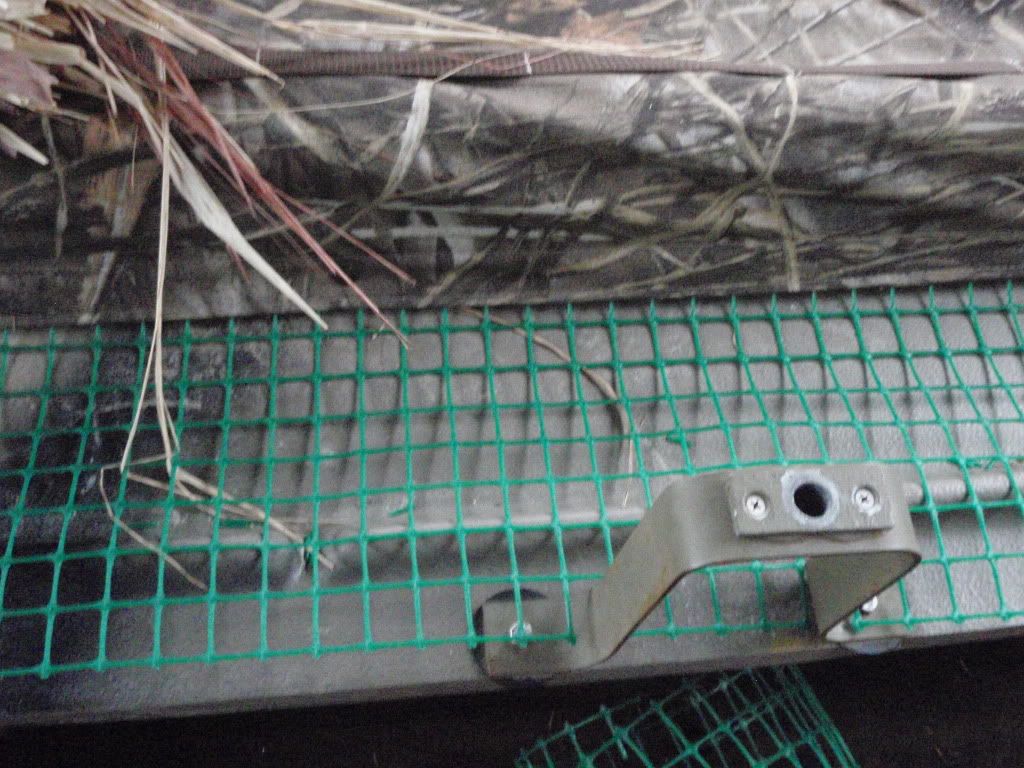 Blind doors snapped over fencing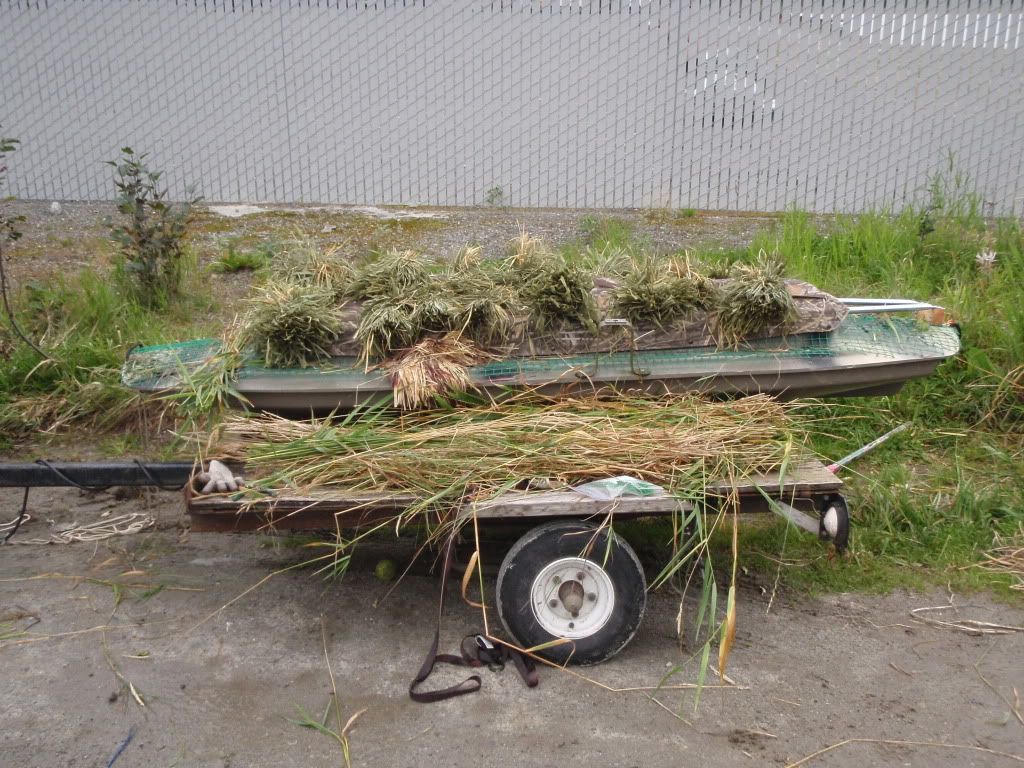 I took the boat out to a grassy spot and started cutting and ziptie-ing it to the fence material.

I completed one side done before I had to head home. I filled the boat with more grass to complete it later.

Here's what it looked like that first season. I left the grass on for the
following year and it dried to a nice brown shade that blends it very well.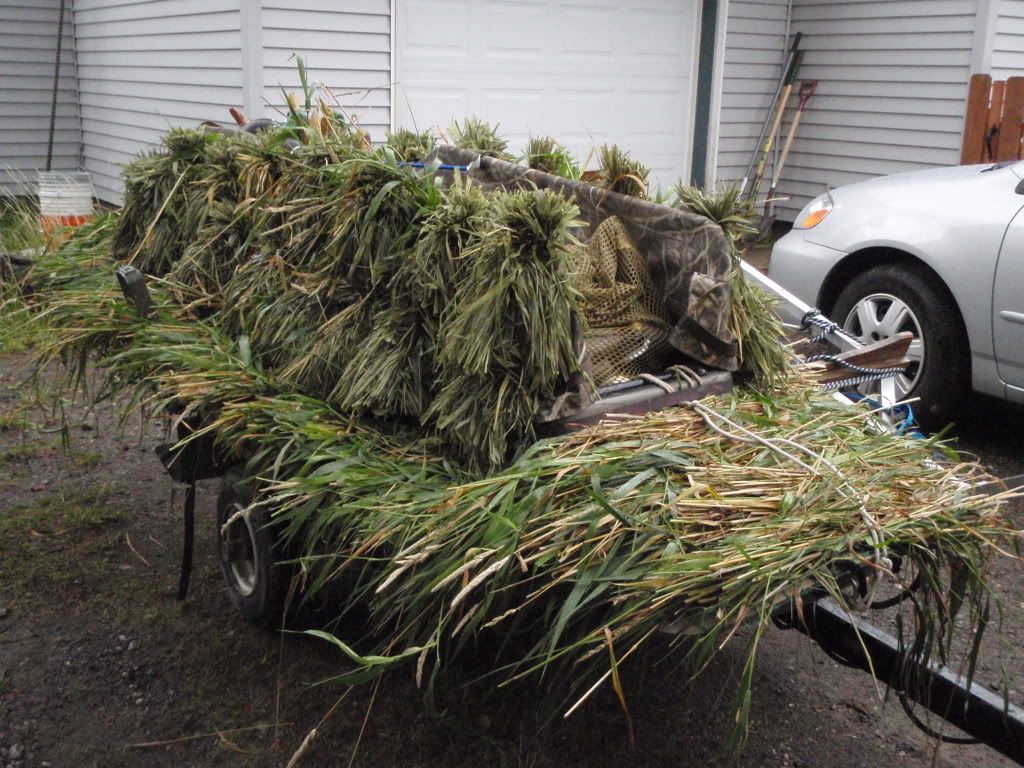 Grassed up Marsh Rat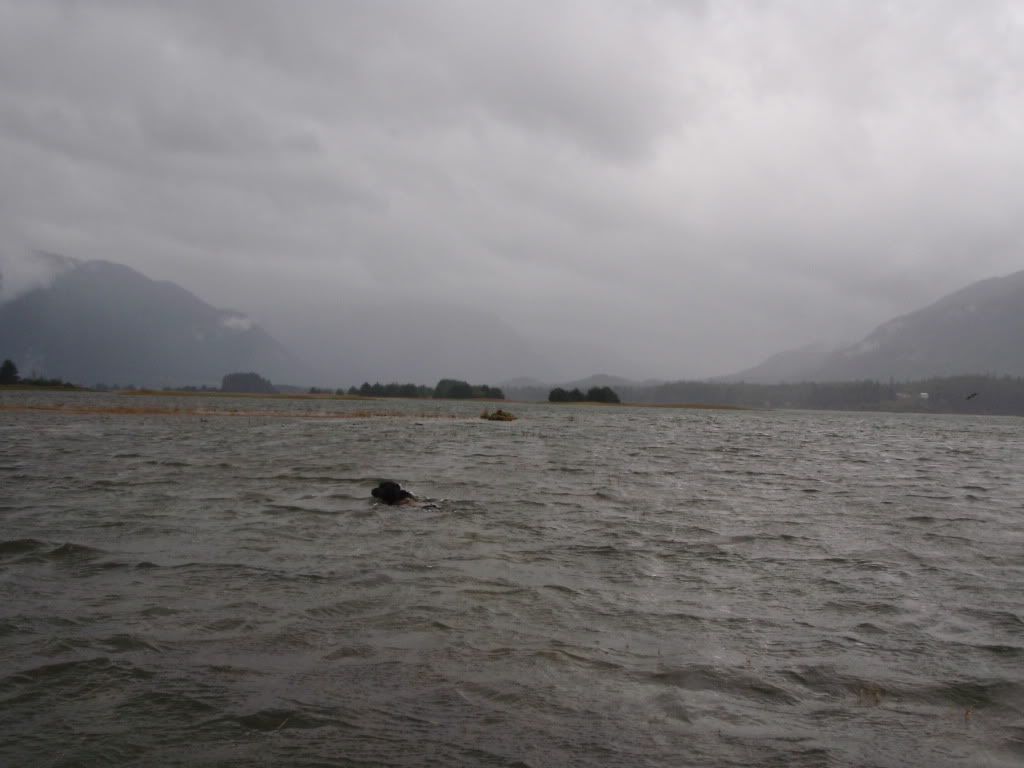 Here's a view of the boat from a distance.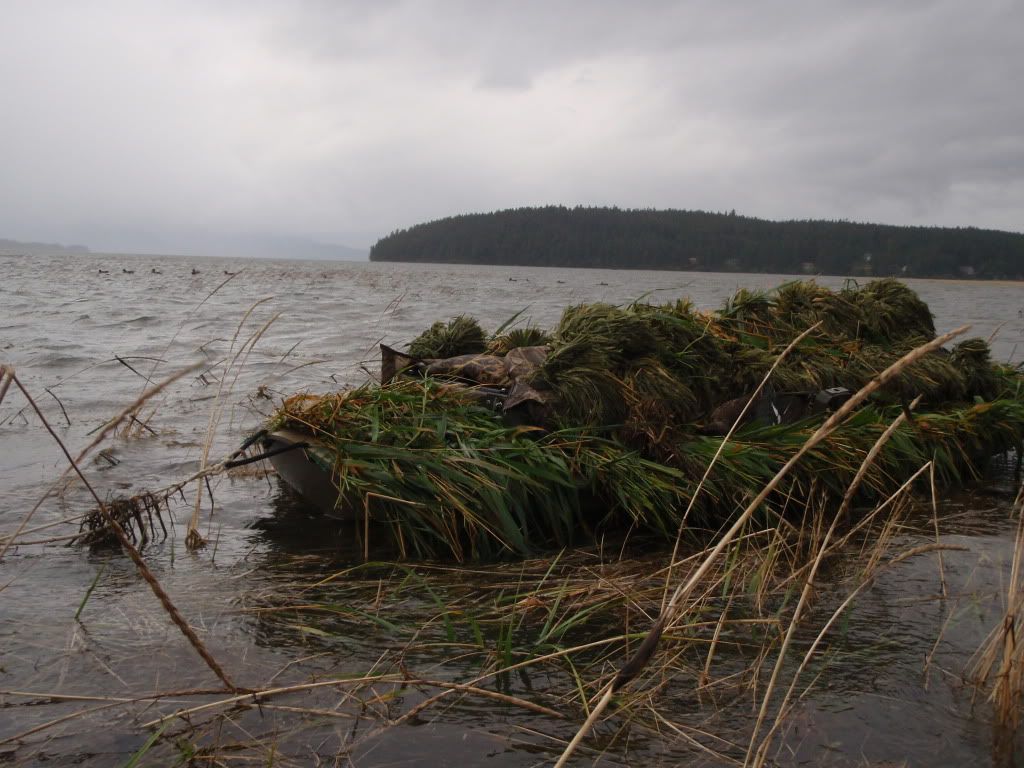 On this day the wind was a steady 30mph, so I had some bare spots that needed some more grass.

Here is what the boat looked like last year. I have a base layer of grass that I leave on and then I add more when I get to where I plan to hunt.

The Marsh Rat on it's trailer

Feel free to contact me if you have any questions.